An email alias is simply a forwarding e-mail address. They are useful, especially in websites, for masking private email addresses and for forwarding to multiple email addresses.
To review the standard aliases that come with your webs-a-gogo email account or to add a new alias you must log in to your account and, from the Domain Properties menu, click the Alias Administration link: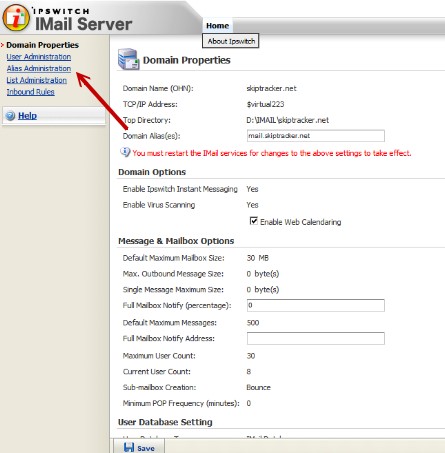 This takes you to the Alias Administration screen where all your aliases are listed. You can see the Alias Name and what email address(s) it resolves to: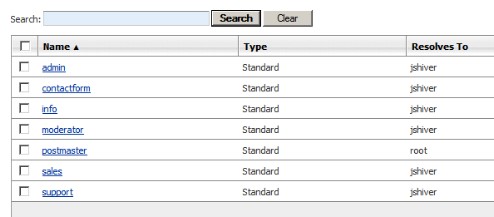 To add a new alias, click the Add button: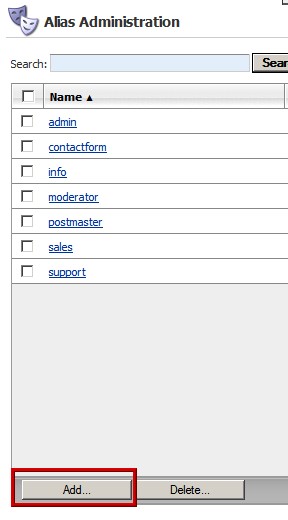 Then at the Add Alias page simply enter the new alias name and click the Next button: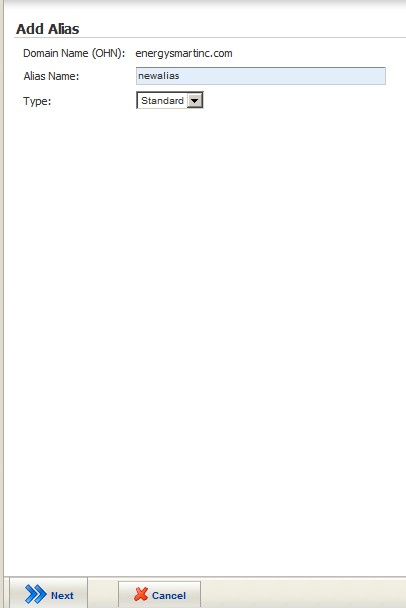 At the next page enter the email account (or accounts) that you want the alias to resolve to. Each account must be on a seperate line. Then press the FInish button.: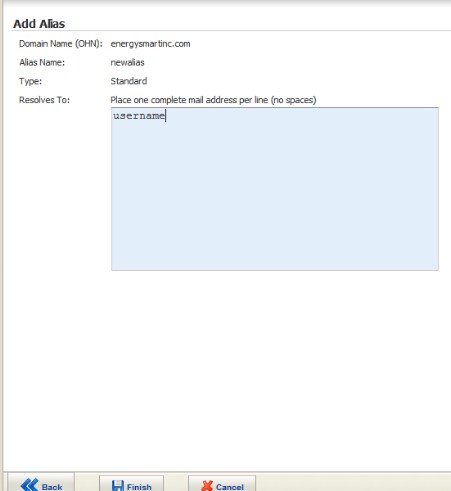 To Edit an alias, simply click on it and make the changes you want.
To delete an alias, select the checkbox beside the alias, then click the Delete button at the bottom of the page: