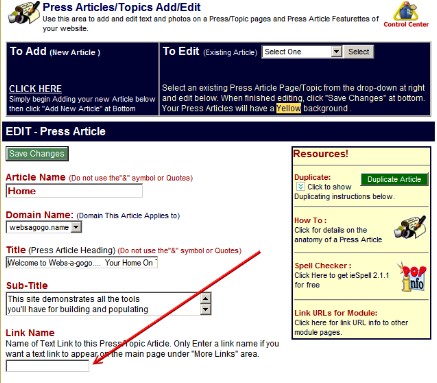 Another way to add a link to your Navigation Menu is to enter a name in the Link Name field of any Press Article. This linkname is displayed among the Press Article links which reside in the lower 1/3 of the Navigation Menu.

The Link Name your put here will link directly back to this Press Article.

To learn more about creating links to press articles from a memo field, click the Help Reference below.