The Webs-a-gogo Newsletter feature allows you to add multiple press articles to one page. This allows you to edit each press article as an individual entity, then combine the ones you want into a single newsletter simply by checking a button in each article.
Begin by activating the Newsletter in the Homepage Setup feature of your Webs-a-gogo Control Center: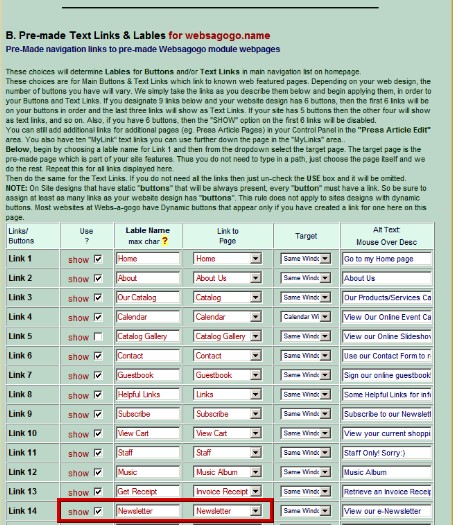 Then, in each Press Article that you want to add to your Newsletter, check the
Include in Newsletter
box: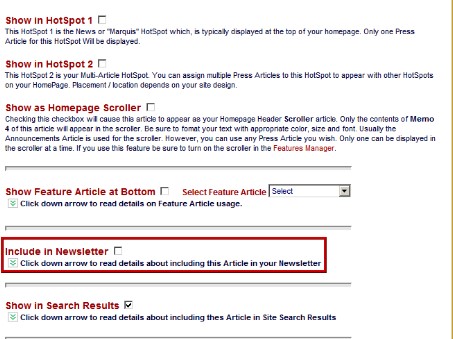 The Press Article will now be included in your Newsletter.