Your WAG-MOD site comes with a Helpful Links feature that allows you to consolidate links to other sites that you may be affiliated with or just fond of. The page looks like this: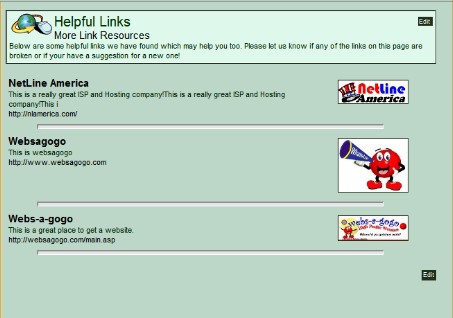 Access the Helpful Links feature by clicking on the
Links Edit
icon in the Control Center: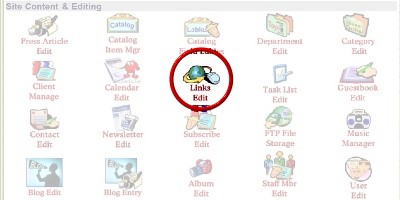 To add a link simply fill in the Name, the web address (URL) and a description. If you want to associate a picture with the link, use the Picture File uploader at the bottom of the page. When you are finished, click the
Add it
button at the top (or bottom) of the page.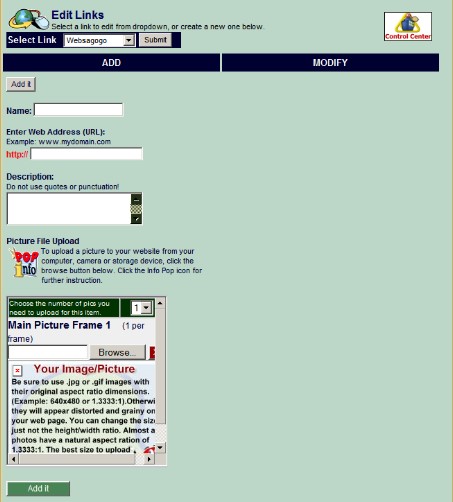 To turn the Helpful Links link on in the Navigation Menu go to the Homepage Setup feature and check the box next to Helpful Links in section 1b. Pre-made links: