From your Control Center click the Press Article Edit icon.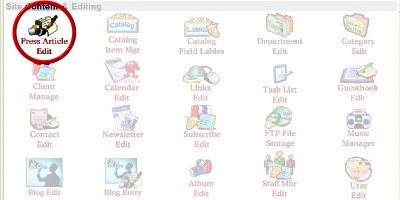 From the To Edit (existing article) dropdown, highlight the article you want to delete and press Select.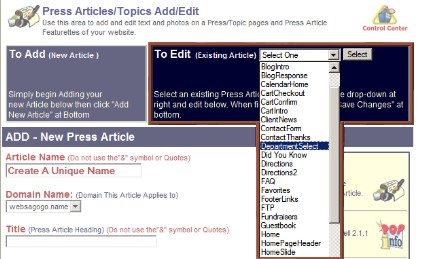 Scroll to the bottom of the page. After reading the WARNING and carefully considering what you're doing, click the
Delete It
button if you want to proceed.
WARNING !!!:
Do not
delete an Article which came with your website, since some Article names are hard coded (i.e. Home, About Us, ContactForm, ContactThanks and others). Some hard-coded Articles also have a button on your site which would be rendered useless. hard coded Articles will result in broken pages. If you're unsure, contact us.