The header of your Guestbook is a Press Article. Access your Control Center and click on the Press Article Edit icon: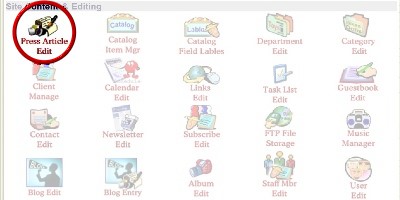 On the To Edit dropdown select Guestbook: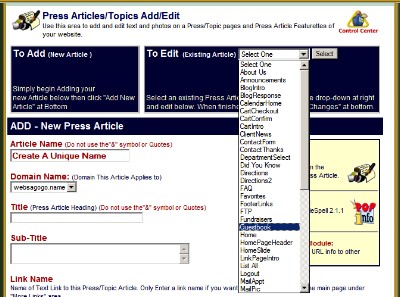 When the Guestbook press article loads, make any changes
you want in the Title, Subtitle and Memo1 fields: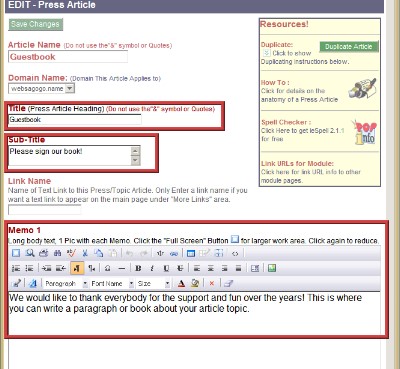 If you want to add a picture, scroll to the botttom of the page and
use the Picture File Uploader. When you're through click the
Save Changes button.