From your Control Center click the Press Article Edit icon: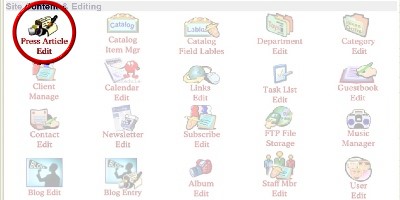 From the Press Article Edit feature you can add new pages or edit existing pages.

To add a new page, give the page an Article Name, a Title and a Subtitle (if desired):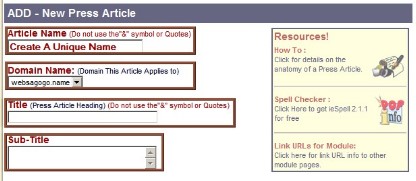 If you want a link to the new page in your Navigation Bar, enter a Link Name
:

Enter your desired page content in Memo1: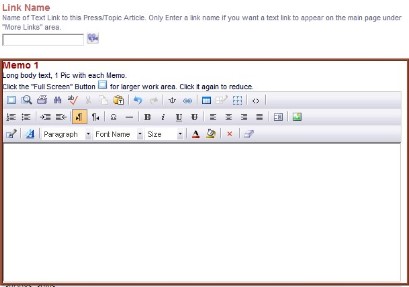 If you want pictures, use the Picture File Upload function located at the bottom of the page: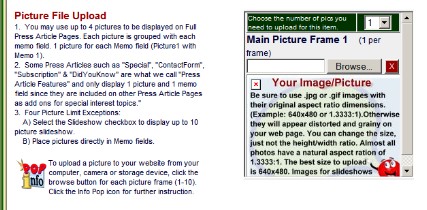 There are 3 more Memo areas that may be expanded to add additional content.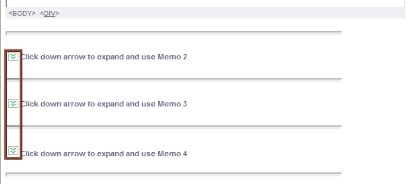 Click the Add Article button at the bottom of the page. Thatís it!

See our other helps for more detailed information about using the Memo Editors and Picture Upload feature.